Back in April-ish of last year, Jake from KenYarn sent me a message asking if I would like to do a collab with his company and his hand dyed yarn. I immediately said yes, and that's where the Bombshell Crop Top came from.
BUY THE PATTERN ON ETSY HERE:
BUY THE PATTERN ON RAVELRY HERE:
As a knitwear designer, I have learnt that you have to go with the flow as you design. It's a hard lesson to learn, but sometimes things just don't work as you plan. Sometimes we just need to scrap everything and start again. AKA frog galore. That's exactly happened with this pattern.
Jake and I had an idea that is nowhere close to what we actually came out with. Originally we wanted a long sleeve, oversized v-neck that curved at the bottom *see below. (Don't worry - this design is still in my book to make, and you'll see it in Fall 2019)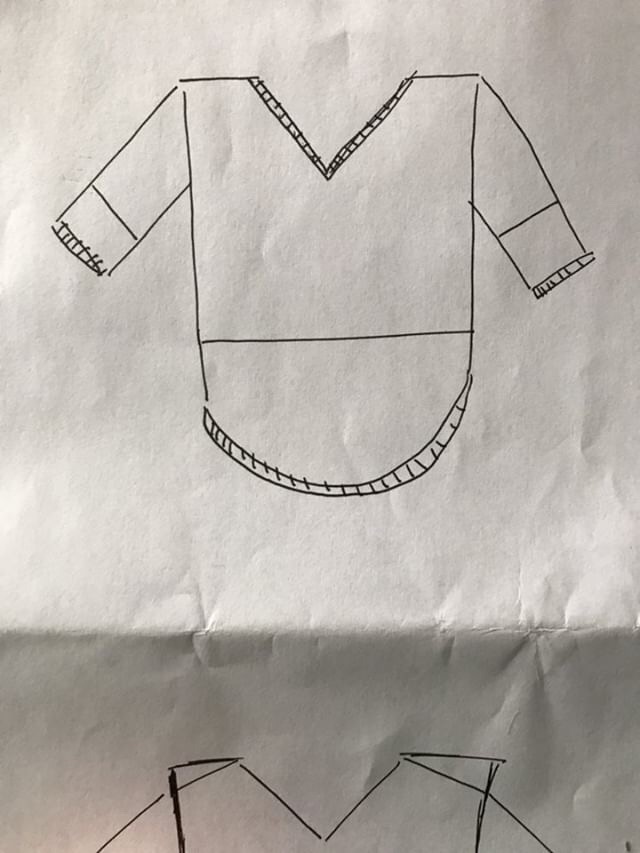 WANT MORE KNITATUDE? CHECK OUT MORE OF MY KNITTING PATTERNS HERE.
PIN THIS PATTERN TO YOUR PINTEREST BOARDS FOR LATER HERE.

ADD THIS PATTERN TO YOUR RAVELRY QUEUE HERE.
After a few trials and tribulations with yarn colors etc (Thank you Jake for literally dealing with the pickiest person ever - aka me *hides face in shame), we decided to go with the most glorious pastel pink and 3 other pastel shades: Yellow, Lavender and Mint - all named after strong influential women in our history! Check out his listing for his kits for this pattern here. We moved our launch date, he sent the yarn and I got to knitting.
And knitting… and ripping, and knitting and ripping and knitting. I swear to fucking god I frogged this piece at LEAST 3 times. First I tried a seamless yoke sweater, but you could see the increases too much and that drove me nuts. Then I tried it as a raglan and my sleeves turned out too big. Then I adjusted the math and the sleeves were AGAIN too big. Finally I landed on what you see here.
DETAILS
The Bombshell Crop Top is essentially a slightly cropped, boxy top down raglan knit. It's simple with slipped stitches on the raglan sleeves, and has the darnest little seashell stitches on the bottom. I've been eyeing up that shell stitch for a long time and I've been waiting for the perfect design to try it on. I made the majority of this piece in stockinette to show off the 4 stunning pastel colorways that Jake came up for our collab. He's named all 4 colors after strong influential women in history (eek, so honoured), and a 10% of his profits go towards ARC Southeast.
This Bombshell Crop Top is designed in sizes S-3XL, and those sizes are based off of a 32-54" bust. The pattern is written with 2-4 inches of positive ease - meaning it could fit up to a 58 inch bust if you would like it to be more fitted! I also wanted to make sure I was being as size inclusive as possible, so on the last page there is a modification section on where you can add things to make this pattern better tailored to your body.
Behind the scenes: I gave my excel spreadsheet a work out for this one, so you can expect the fit to be right in the arms, with the perfect amount of room in the middle. I don't usually use excel - but I've been having fun poking around and using it to help me in my designs lately.
You can check out yardage and all materials needed from this Ravelry Listing.
PS how amazing are some of my testers?!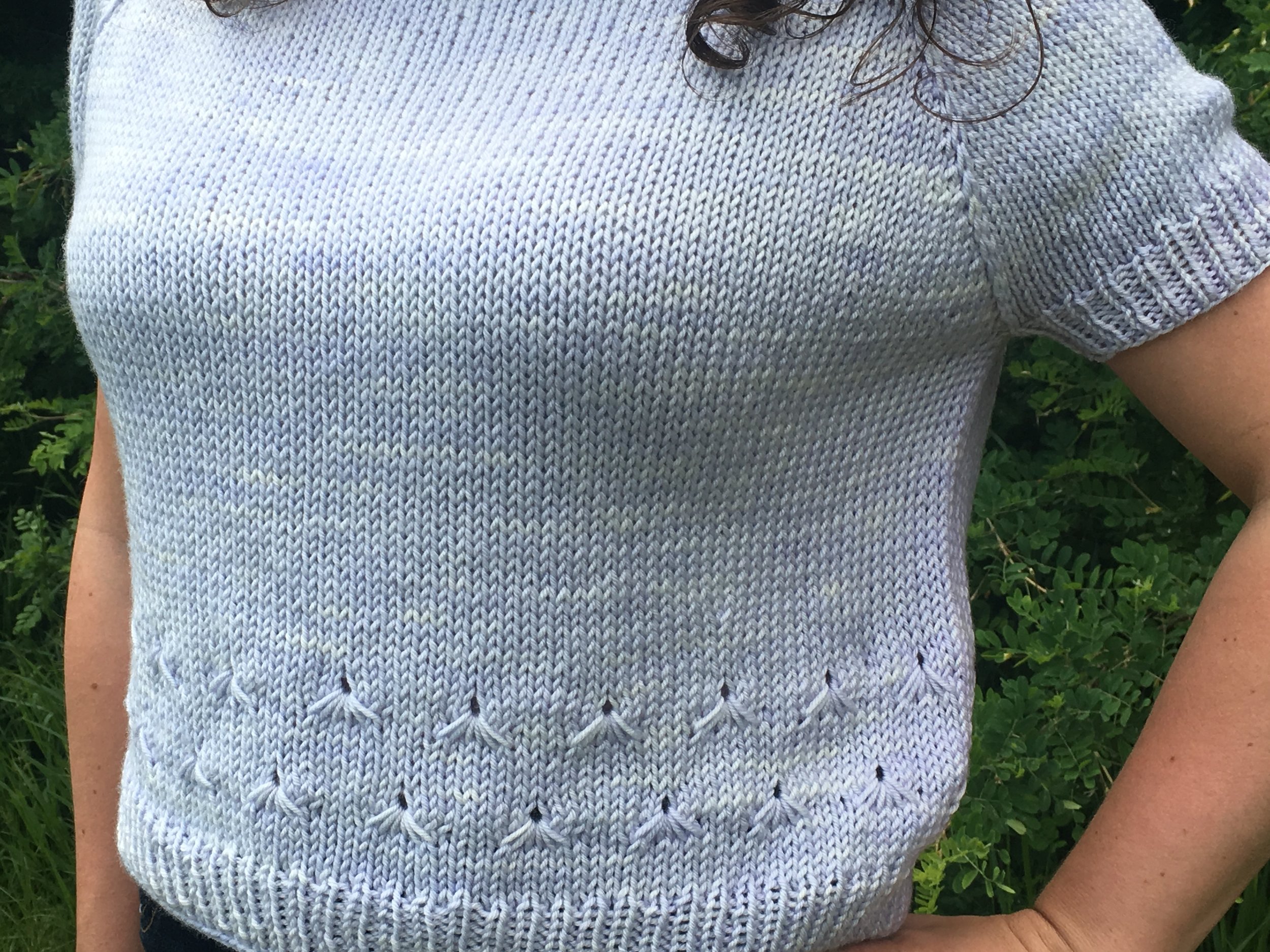 Since this collab had so many twists and turns, I thought it would be cool to give some of the tips that I used to ensure my brain didn't explode after each setback I had!
5 QUICK TIPS TO GOING WITH THE FLOW OF KNITWEAR DESIGN
1) Go into every project with an open mind: As designers we always want to create what is in our mind, but many factors can play a part in it not working out. Whether thats the fabric, the drape, the needle size etc - know that you cannot and will not be able to control everything. It's ok if things change or you have to trouble shoot on the fly. That's part of the fun of being a designer. Fun fact: NONE of my designs have turned out exactly as I had originally planned.
2) Try it again: Just because it doesn't work out the first time, doesn't mean that it won't in the end. Is there a way that you could tweak a few things to make it end up like you like? Shaping? A different technique? Test and try a few things. You don't have to be perfect right off the bat.
3) Put it in time out: Walk away and give yourself some breathing space. Chances are you're frustrated and seeing red. It's ok! This isn't an easy job. Put it in the "Bad corner" and come back to it in an hour. Maybe a few days, heck - leave it in there for as long as you like! Just remember to come back to it so it doesn't become another sad wip in your endless project pile.
4) Realize that some things are not meant to be: Easier said than done, but maybe it's just not meant to be. Mari Kondo the shit out of it and thank it for teaching you something and then frog that badboy. It's like it never even happened.
5) Give yourself sometime: Set your deadlines with wiggle room! There is no way that you're going to bang out every project on the first try. Be ready to have problems pop up, and by doing so give yourself time to fix them. There's nothing worse than hitting a snag and realizing you're too close to the deadline, and instead end up delivering a shitty product that you're not happy with. Allow for some "fuck up" time.
Those are my quick 5 - What are some of your tips in going with the flow as you design? Comment below!

BUY THE PATTERN ON ETSY HERE:
BUY THE PATTERN ON RAVELRY HERE: